JoLinda: Christmas of My Heart
Wed 13.12.2023 at 18:00 - 19:00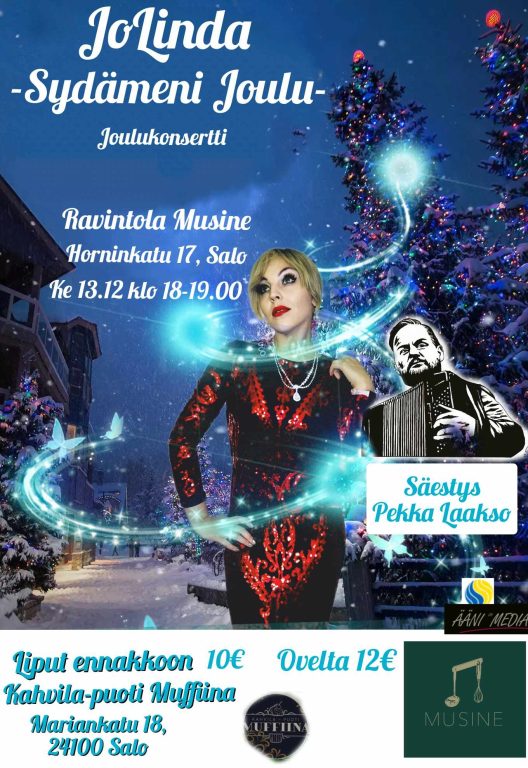 JoLinda is a 28-year old up & coming artist, still unknown to the mainstream. As a performer, JoLinda exudes empathy and peace who's dark and soulful voice melts into the listener's soul. Song has traveled with her through her journey with various musical projects. Besides her solo career, she sang in a choir and has participated in several singing competitions, e.g. the Tango Market Song Competition and the Iskelmämestarit competition.
JoLinda's debut single "Tärkeempi Kuin Muu" was released in the Summer of 2022 and has been featured in publications regularly since then. Her music has a popping kick that reaches her audiences and infects them with a need to dance.
Now, JoLinda is producing an hour-long Christmas concert as part of her professional degree in music production. Join us for an hour of the most loved and well-known Christmas carols!
"It's wonderful to live and breathe music and share it with an audience"
Advanced tickets available at Coffee Shop Muffina Mariankatu 18, Salo. 10 €
Tickets from the door, 12 €