Snowshoeing in Teijo National Park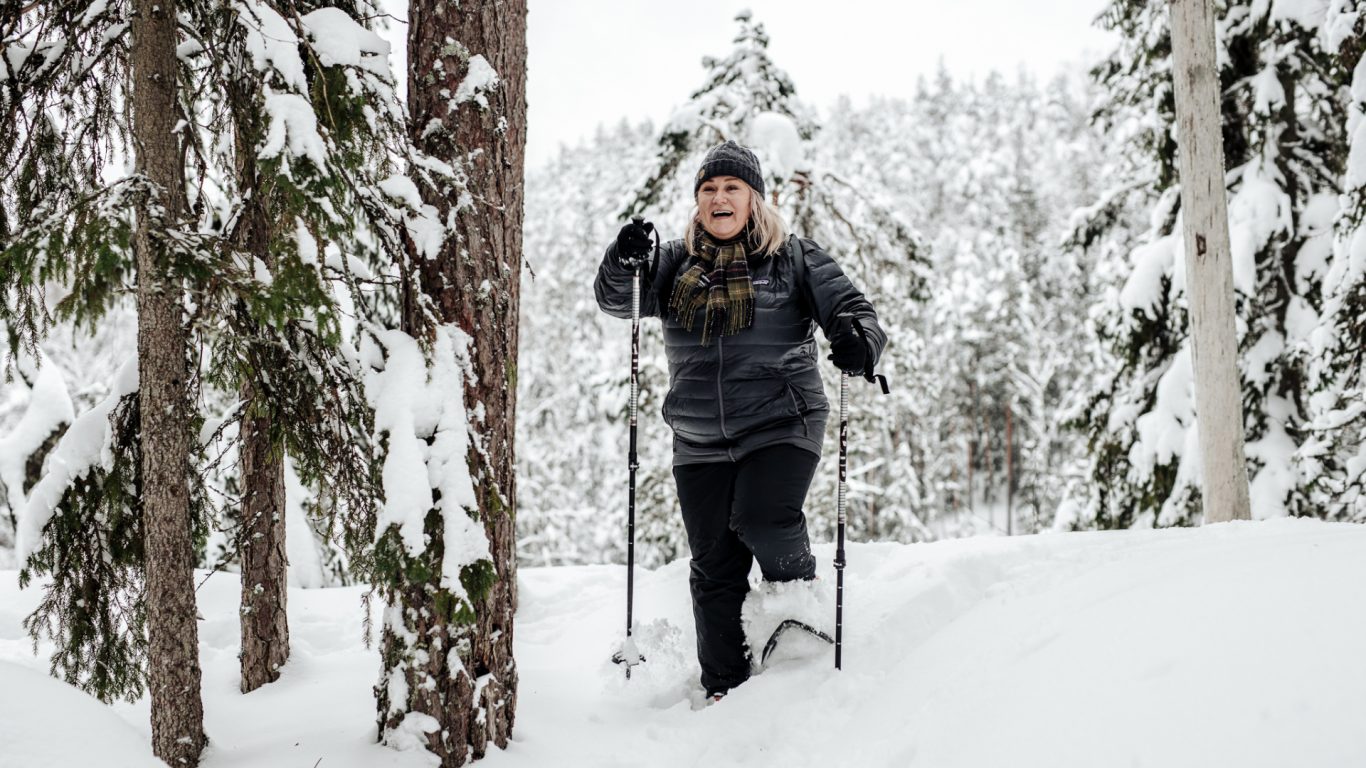 Visit the beautiful Teijo National Park with snowshoes. Snowshoeing is a fun and laid-back outdoor activity, and it is suitable for everyone, regardless of physical fitness. In the winter you can go almost anywhere with snowshoes. Hilly terrains and wilderness lakes give you a unique environment for a winter trip.
At the self-rental point of Teijo Nature Center you will find high-quality snowshoes for winter adventures. You can book snowshoes easily on Natura Viva's website and pick up and return the snowshoes yourself from the rental point.
There are several campfire sites in the Teijo National Park around lake Matildanjärvi which offer great options for a break during your snowshoe trip. It is an enjoyable feeling to hike to a campfire site: sit down, pour yourself a cup of hot coffee and observe the tranquility of the winter forest. There is also a possibility to rent a Teijo lakeshore sauna by the lake Matildanjärvi and enjoy a relaxing sauna session after snowshoeing.
Embark on a snowshoe trip in the Teijo National Park to enjoy the magic of Finnish winter nature!
BOOK SNOWSHOES
Snowshoe self-rental is available during winter (depending snow conditions).