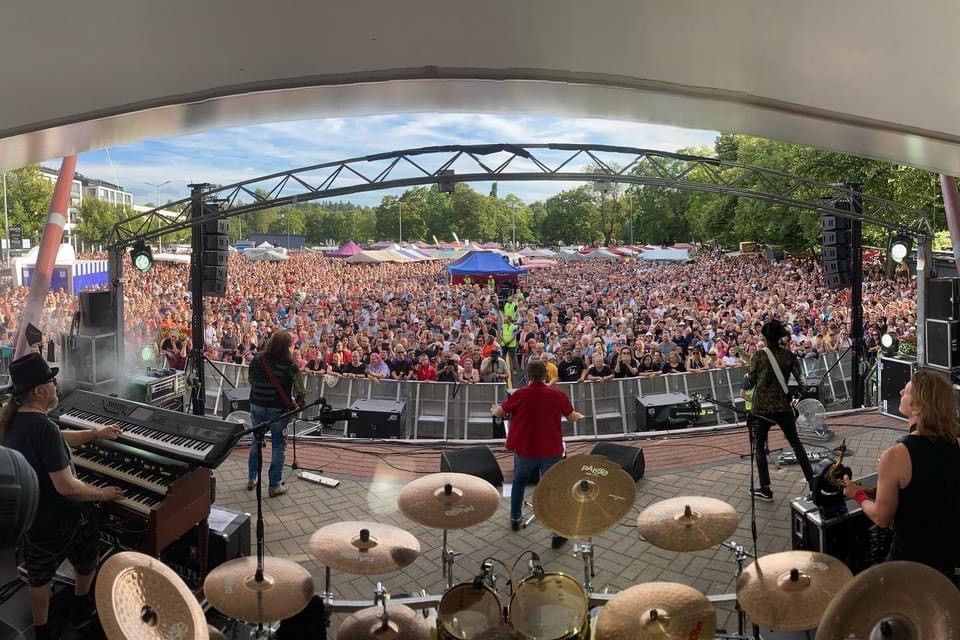 Every Thursday from 8 June to 10 August.
The Salo Evening Market is filled with hundreds of merchants and flea marketers, thousands of visitors and a cheerful buzz in the many cafés. In summer 2022, 17,000 people came to see the band Popeda play at the Evening Market.
8.6. Anssi Kela
15.6. Diandra
22.6. Mikko Mäkeläinen, Netta Skog
29.6. Petra
6.7. Kake Randelin
13.7. SaloJazz Houseband feat. Antti Ketonen
20.7. Katri Ylander
27.7. Yölintu
3.8. Bo i Billnäs Orkester
10.8. Happoradio
Check out the Salon Iltatorit Facebook page for the latest information about the Salo Evening Markets.