Hei, me Revytään!
Sat 18.11.2023 at 17:00 - 19:00
Ravintola Musine, Horninkatu 17, Salo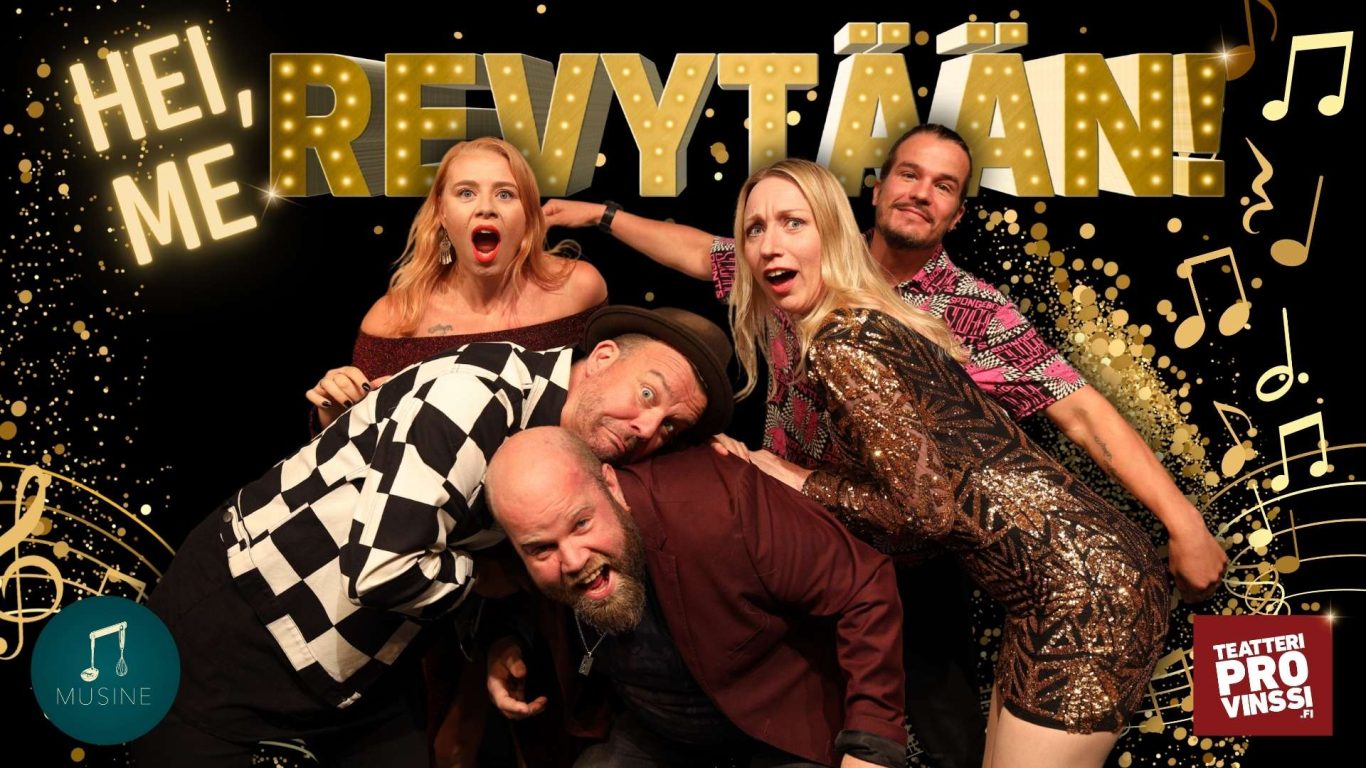 Screenplay: Hannes Suominen, Heikki Mäkäräinen and Joonas Suominen.
Brilliant actors on stage: Anniina Jokinen, Hannamaija Nikander, Esa Nummela and Joonas Suominen
Music: Samuli Jokinen
Teatteri PROvinssi's highly popular revue show returns from its hiatus completely renewed!
Hei, me revytään is full of ridiculous skits and amazing musical numbers.  If you're wondering about what actually happens during an HOA meeting, or what artists perform at tähtipotpuri, look no further!
This spectacle cannot be missed!
The show is in Finnish.
K-16 when the show ends K-18