Disco K-45
Sat 14.10.2023 at 19:00 - 23:59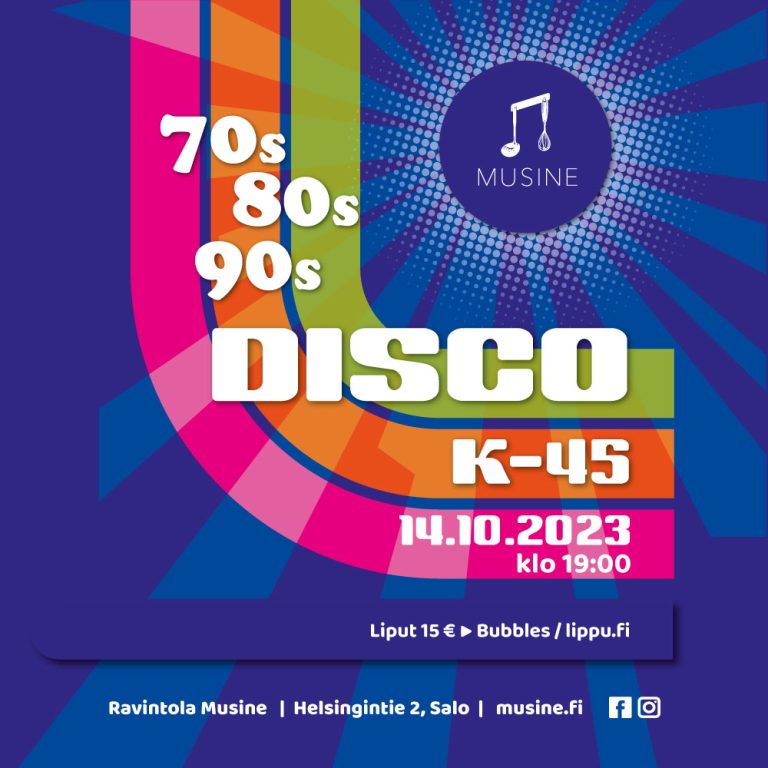 Musine under the crystal chandeliers. K-45 Disco Vol. 5
The DJ will be playing the best songs of the 70s, 80s, and 90s which are sure to get everyone's feet moving. The dance floor will be crowded; the mood exhilarating. Let's get this 'Kasaribileet' started and party like we used to!
Diners, please reserve a table in advance.
Tickets can be bought online at Lippu.fi (17.60 €) or at a small discount at Bubbles bar (15 €).